We here at These Fries Are Good love to hear from the fans, so we were honored when Presidential hopeful Mitt Romney asked us if he could review the The Dark Knight Rises.
By Mitt Romney
Hello, public! Let me just say that this was my first viewing of a film about the Bat Man, and I absolutely loved it!  What a character he is!  I mean, how can you not root for a billionaire who amassed a fortune that was largely willed to him by his father, only to take said fortune and use it to further his own agenda?  Could a human being have a more likeable backstory?  I say no.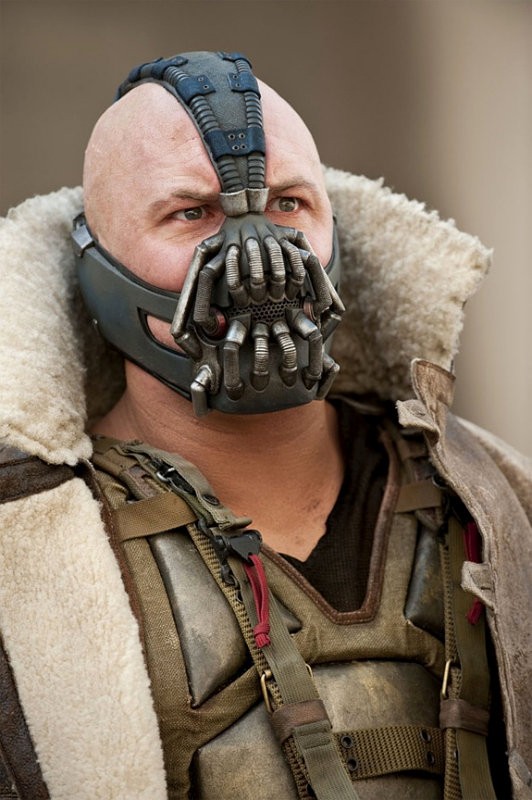 But every hero has his villain, and The Bat Man is no different.  The film takes place in 2014, in a fictional time when President Obama was re-elected to the White House.  They don't tell you that, but it's very clear because the villain in the film, a Mr. Bane, is suffering from sever respiratory problems that are obviously due to being forced off the health care he previously enjoyed, due to Obamacare NOT being repealed.  Now, after being given a doctor of the government's choosing and with a death panel looming, he's become ill and he is NOT happy about it and begins destroying the city.  If I were to be elected President Mr. Bain would be able to keep his existing health care, or if he lost his job, he'd be able to use the little money he had to enjoy the remainder of his life as he died from his disease, instead of being FORCED to buy health care.  None of this is said outright in the film, but it's clear the directioneer Mr. Nolan has intended you to infer this.  It's largely what the film is about.
Well, I could go on, but I don't want to alert anyone of spoils!
All in all I give this Four Well Maintained Competition Dressage Horses out of Five.